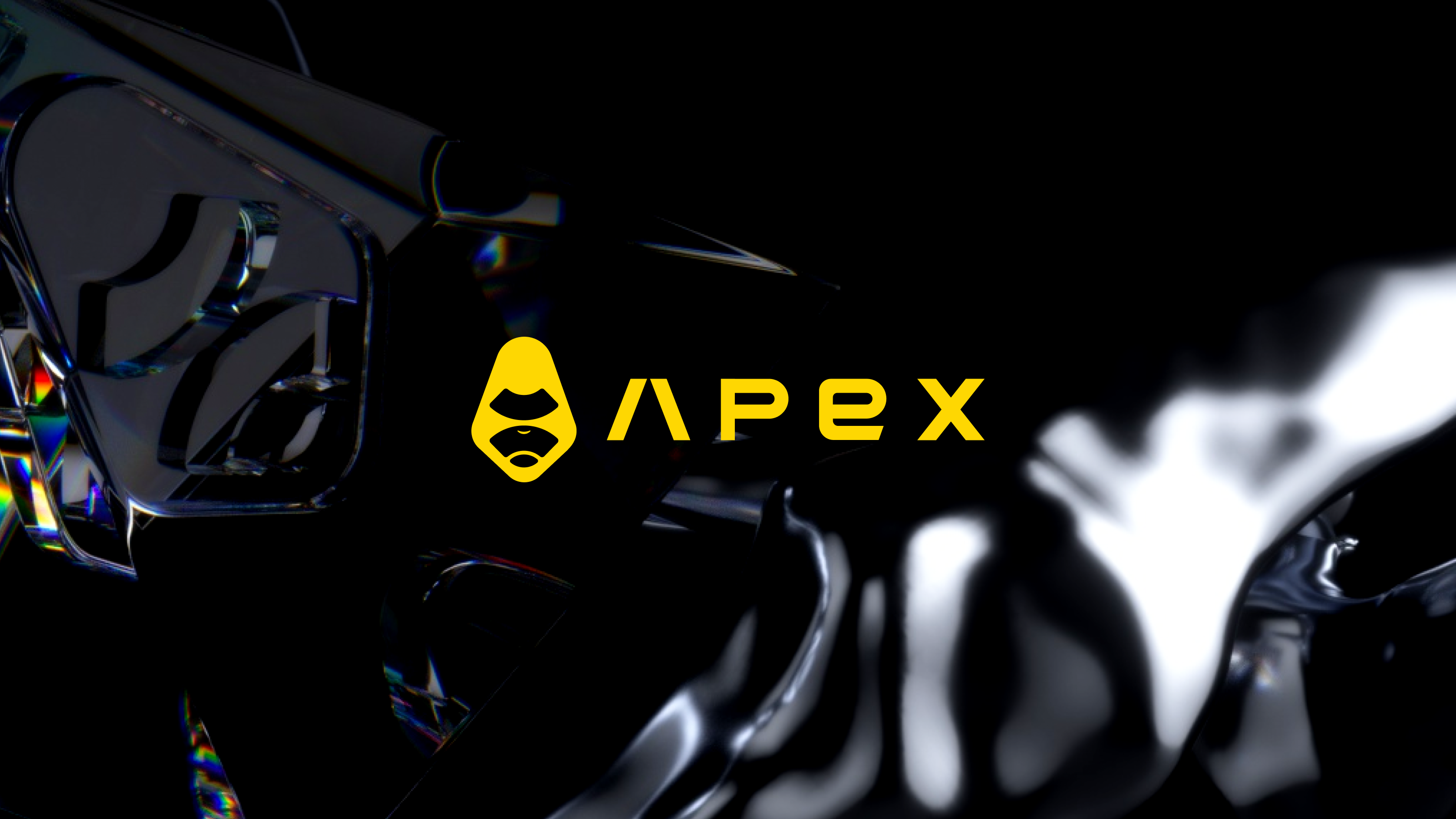 Trade-to-Earn (T2E) is ApeX Pro's flagship trading program that drives endless multiplied gains for consistent traders week after week. As some of you may already know, trading activity counted under T2E is tabulated weekly and rewards are distributed and settled in $BANA every epoch without fail — this model has been greatly successful as seen by the overwhelming support we've received for T2E since its launch in November, 2022.
We've received feedback from the community over the past few months. As ApeX Pro is consistently making improvements to ensure greater accessibility for the wider decentralized economy and community, it is critical that our trading platform and our most important programs are perpetually under review.
To further lower barriers to entry in receiving $BANA rewards, especially for traders new to decentralized derivatives trading on ApeX Pro, we will be making adjustments to the T2E reward calculation formula effective from March 27, 2023, 8AM UTC, to include:
New User Welcome Tasks Completion

USDC Account Balance
Before Adjustments
Previously, ApeX Pro traders earned $BANA based on a combination of fees, open interests and the $BANA-USDC LP Token balance during a single period, calculated using the Cobb-Douglas function. The formula is as follows: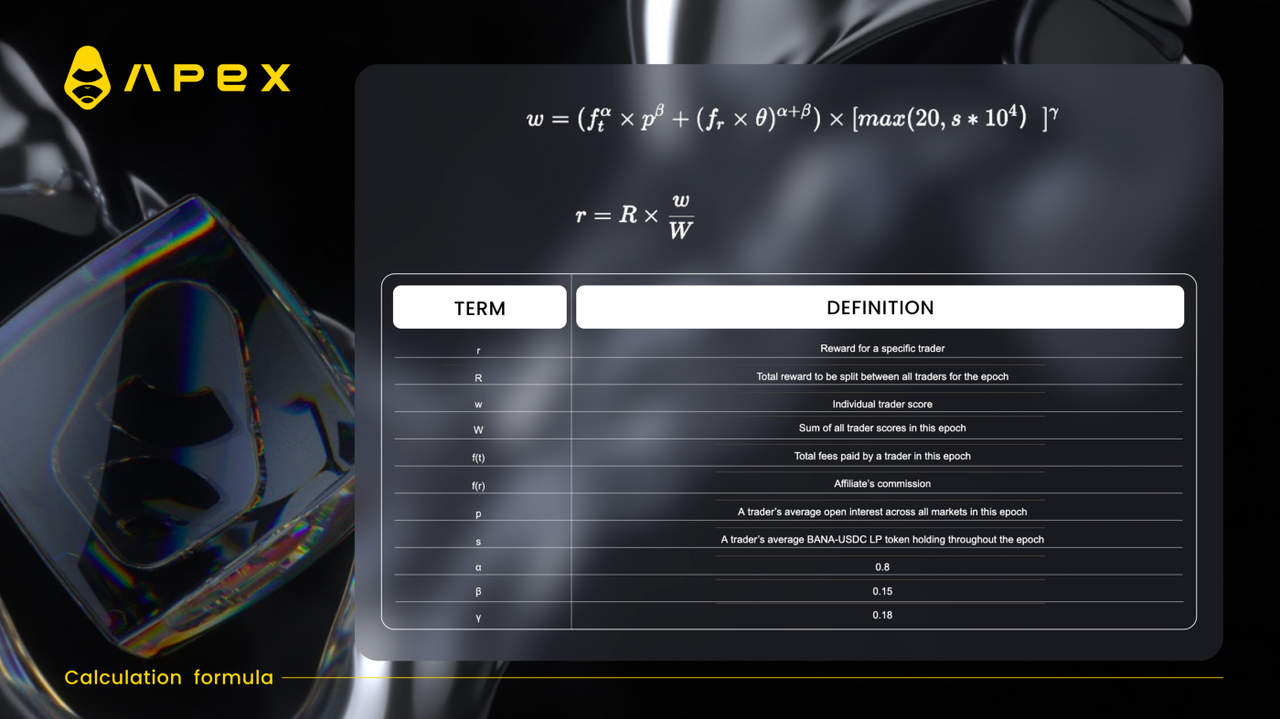 After Adjustments
$BANA will be earned based on a combination of fees, a trader's total USDC balance (USDC balance), the $BANA-USDC LP Token balance during a single period and the completion of new user trading tasks (m).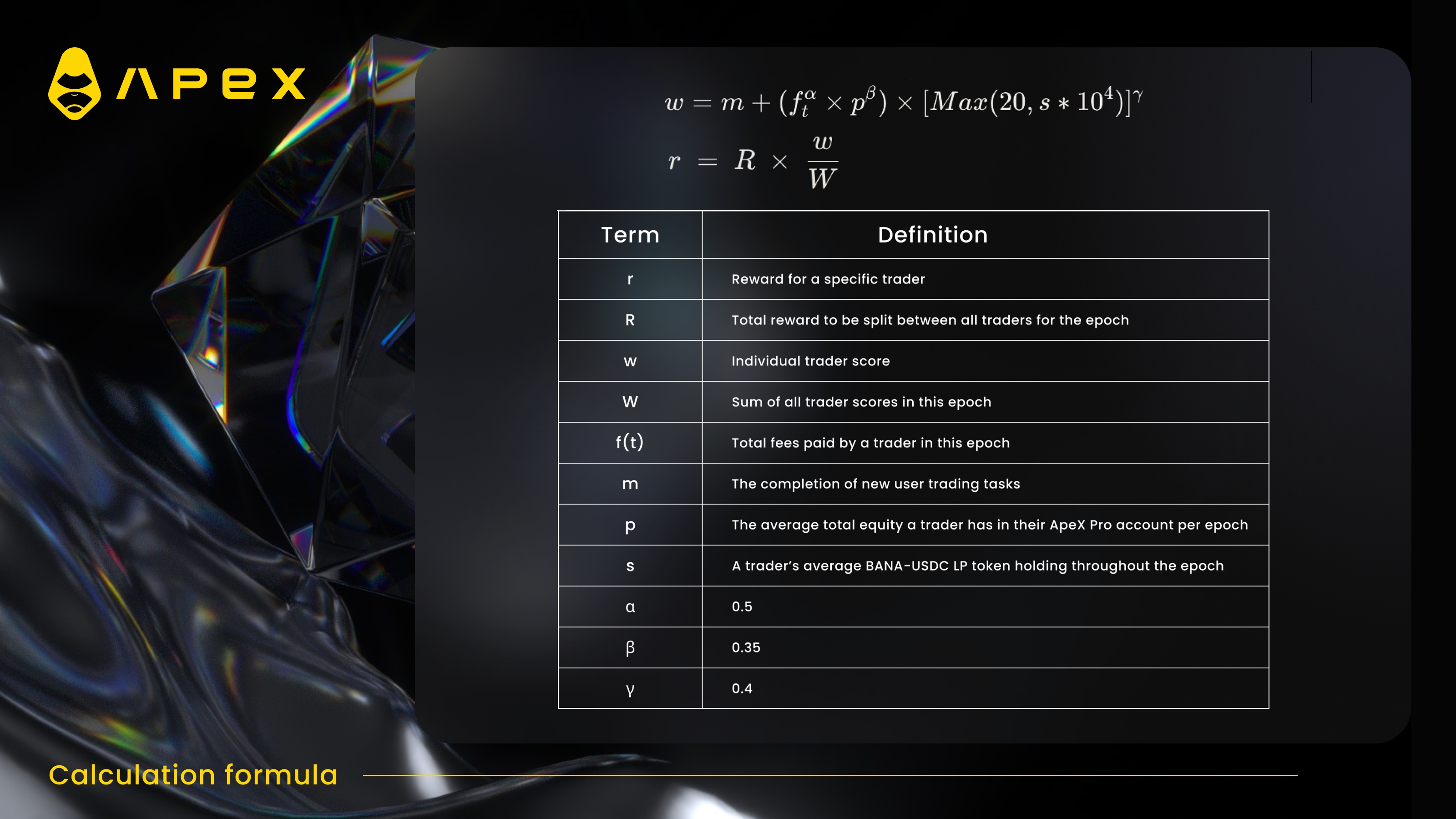 m refers to the completion of new user trading tasks, namely a new user (1) making their very first trade and (2) trading for a minimum of seven (7) days within 14 days of their joining ApeX Pro

These tasks can be found on the T2E page

If new users complete both tasks, their m factor will be equivalent to 66; partial completion of the tasks will result in this value being 0

For existing users, this value will be 0
USDC balance refers to the total equity a trader has in their ApeX Pro account per epoch, calculated in USDC

An average of a user's account balance will be taken; three (3) daily, random snapshots of a user's account (total 21 per week) will be used for calculation per weekly epoch

The bigger your USDC balance, the larger the final $BANA you'll receive according to the formula
Fees and $BANA-USDC LP Token balance factors in the formula remain unchanged
---
We have many more epochs to go on our year-long T2E program. If you need a refresher, don't forget that you can choose to Swap, Hold & Redeem, or Add Liquidity for LP tokens — we look forward to seeing ApeXers multiply their $BANA gains!